Click here to complete the online registration form.
Become a Mentor
SUMMA (Syracuse University Mentor Mentee Alliance) is a one-to-one mentoring program that we offer and run at Leadership and Public Service High School in downtown New York City. The program aims to form relationships between young, successful college graduates, mainly of Syracuse University, who work and live in the New York City area, and high school students. Furthermore, through the connections that are made, students improve in both academic and social skills and are more prepared to enter college upon graduation. It is the largest, longest running and most successful program of its kind in the New York City, and is acknowledged as such by the Mayor of New York and the Chancellor of Education.
Before becoming a mentor, here are a few things to understand about the role of mentoring in our program. The definition of a mentor is a "wise and trusted friend." Most of us have had a teacher, supervisor or coach who has been a mentor to us and made a positive difference in our lives. Those people wore many hats, acting as delegators, role models, cheerleaders, policy enforcers, advocates, and friends. Mentors assume these different roles during the course of a relationship, and share some basic qualities:
A sincere desire to be involved with a young person
Respect for young people
Active listening skills
Empathy
Ability to see solutions and opportunities
Flexibility
SUMMA mentoring pairs enjoy sponsored events, such as, Yankees, Mets, Knicks, Nets, Islanders and Rangers games, concerts, group dinners, holiday parties, softball in Central Park, ice skating, bowling, participation in educational and college-prep programs and community service events. Together pairs plan activities intended to help enhance the students' academic performance and college preparation as well as explore and enjoy the city!
Both mentors and mentees undergo an application process in conjunction with the NYC DOE. For the mentees, this application process fosters an understanding of a commitment on their end to be an active participant and to be open to seeking help from a respected mentor who has dedicated their time to guide them in any way they can. Mentor applicants must attend a NYC Department of Education approved training session that we run and at which time they are requested to submit their fingerprints. They must also provide three personal references, that are verified by the NYC-DOE, as well as complete our SUMMA application. For mentors, this program works two-fold: 1. It expresses a deep commitment and desire to mentor young people through an exciting time in their lives. 2. The program will provide the opportunity for various networking and social opportunities with fellow mentors and SU & other college alumni and will be a way to enjoy many enjoyable events in and around NYC.
We pair Mentors and Mentees following our Training Session in September. We do one-on-one pairing and group pairs according to the same gender. Throughout the year, we offer ongoing support to all mentor pairs.
The program kicks off in September in association with the start of the academic year.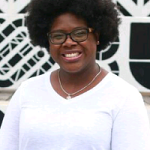 If you have more questions, please contact Michelle Reason at mreasonsumma@gmail.com.